Matt Damon Scores Sweet New Tattoo In Honor Of Late Father
Matt Damon got new ink to honor his father, which has a special meaning!
March 21 2023, 1:38 am
By ScrollFiend Staff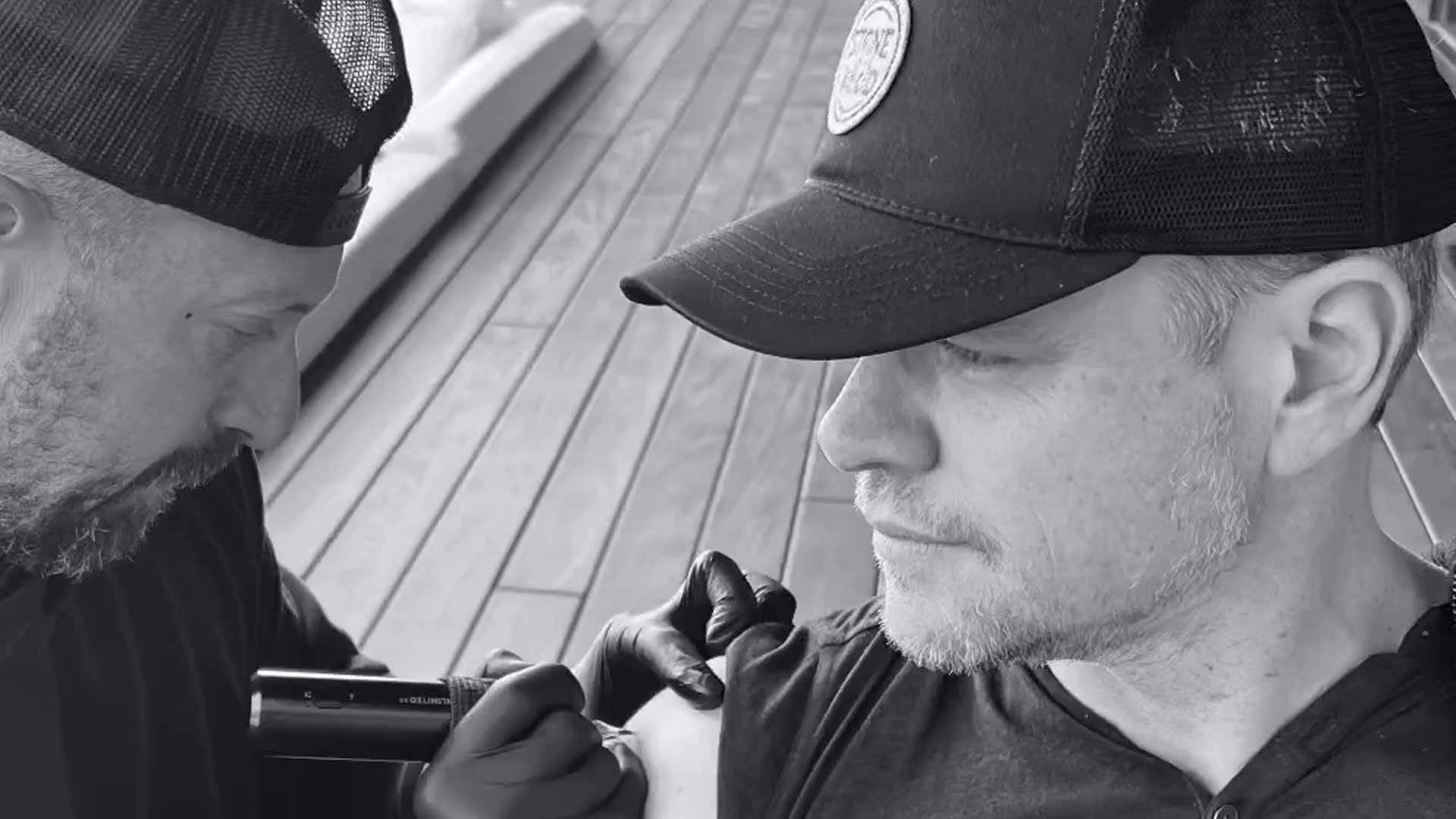 Matt Damon honored his late father in what some say is the most significant, most permanent way... WITH NEW INK!!!
The 'Ford v Ferrari' star received a simple yet sweet tattoo over the weekend. Damon rolled up his sleeve and picked out a prime piece of real estate on his shoulder for the new ink. However, the fun didn't stop there... the actor did a little role reversal and returned the favor by giving his first tattoo to the celebrity artist who had just finished adding to his tattoo collection.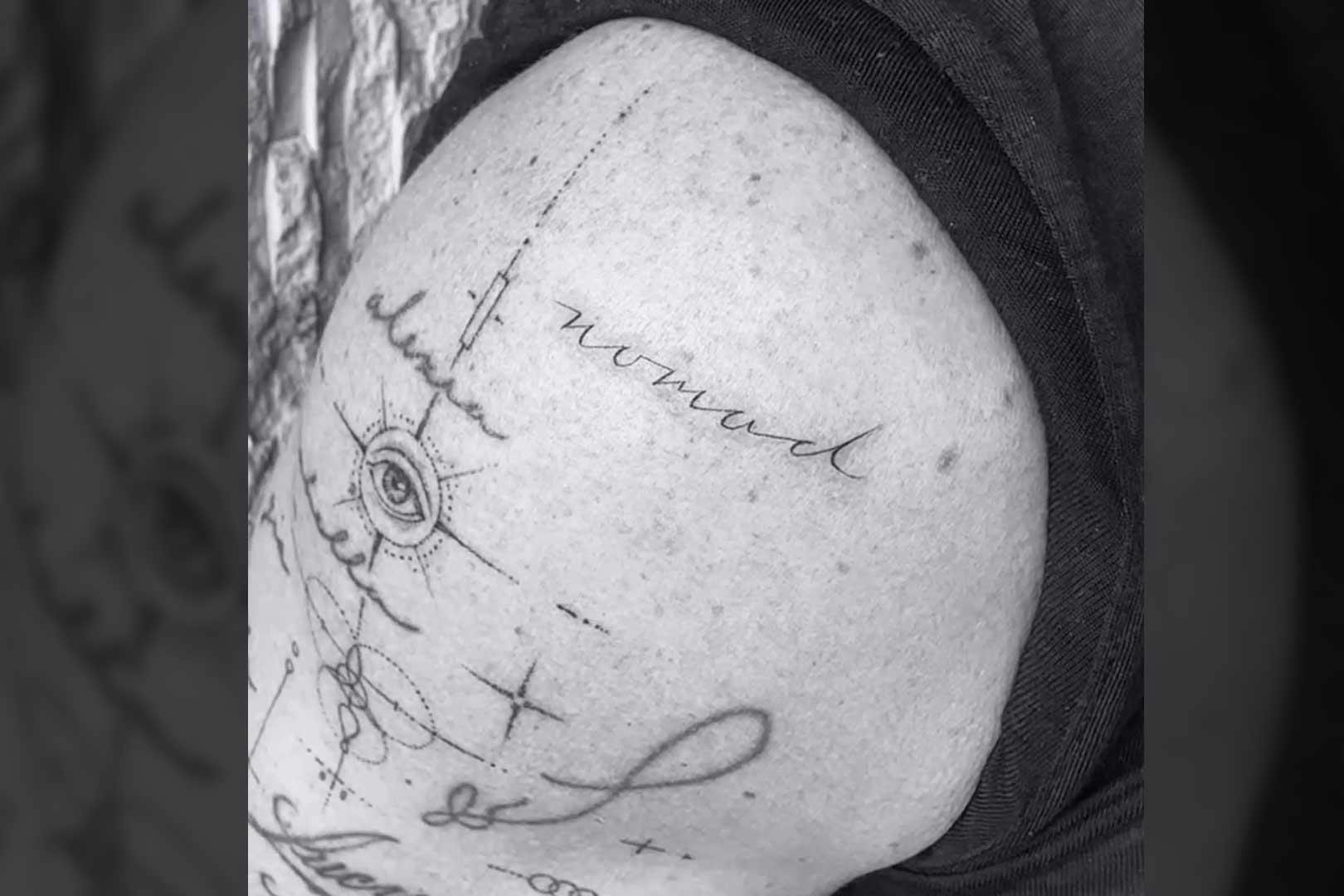 Matt went under the needle (technically multiple needles) of none other than celebrity tattoo artist @winterstone, who boasts an impressive 513K followers on Instagram and is represented by famed agency WME. The artist reflected on how awesome it was to give Damon the new body art and to receive some in return.
"Got to tattoo an idol of mine! Such a cool job to have great experiences like these," @winterstone wrote alongside an IG Reel of the event. He continued by explaining the significance of the art, "The tattoo has great meaning! For his late father."
"We tattooed NOMAD which was his fathers boat and also Says DAMON backwards! Pretty rad tattoo with so much Meaning!"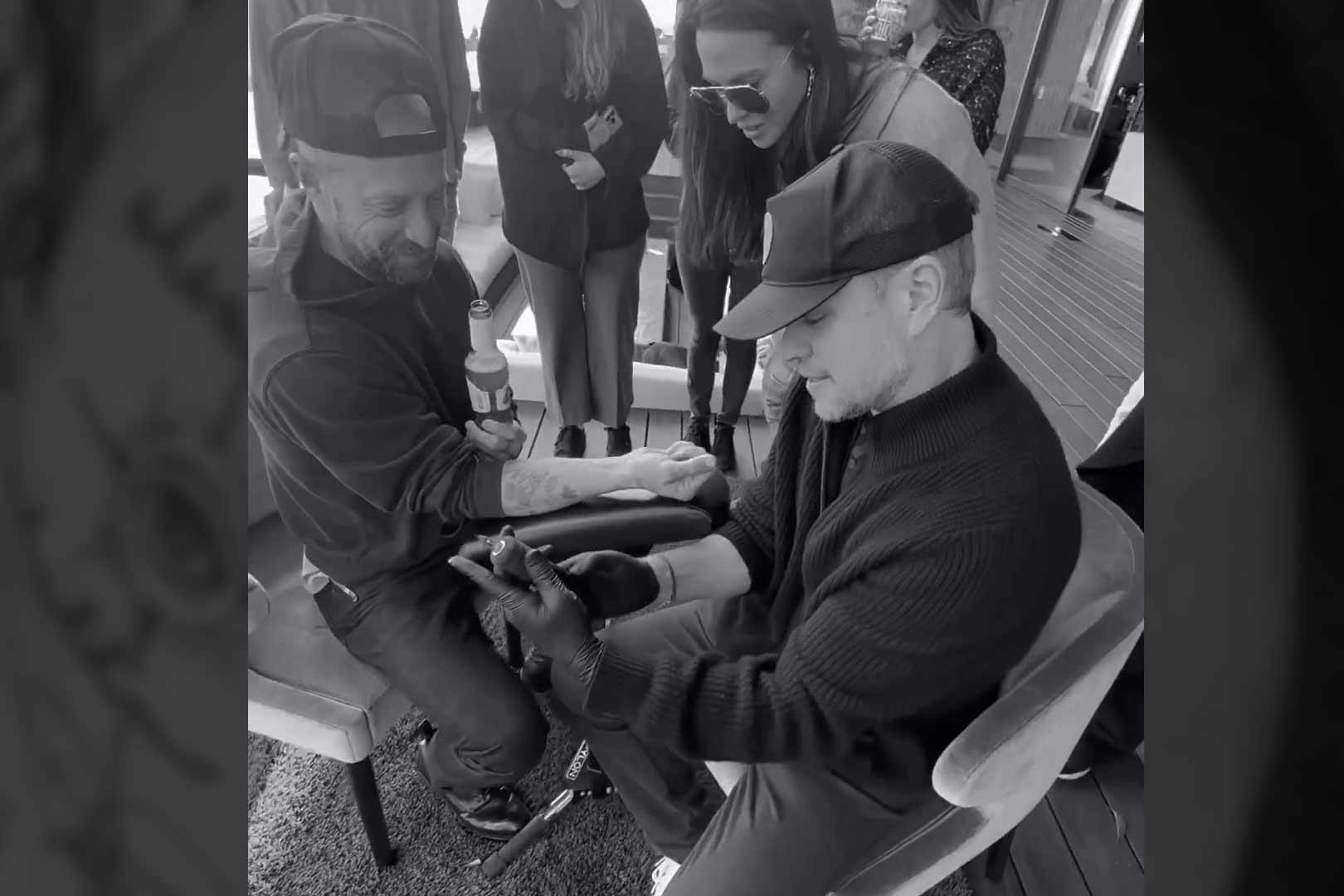 @winterstone was so taken aback by how cool the big-time Hollywood star was that he asked Matt to honor him by picking up the tattoo gun for himself.
"And Mr. Damon tattooed me! His first time tattooing! A small universe… aka a dot!" the artist revealed.
Call it a dot, call it a small universe, call it whatever you want; the fact remains that he has an incredible story and everlasting proof that he and Damon are buds. Now that's rad!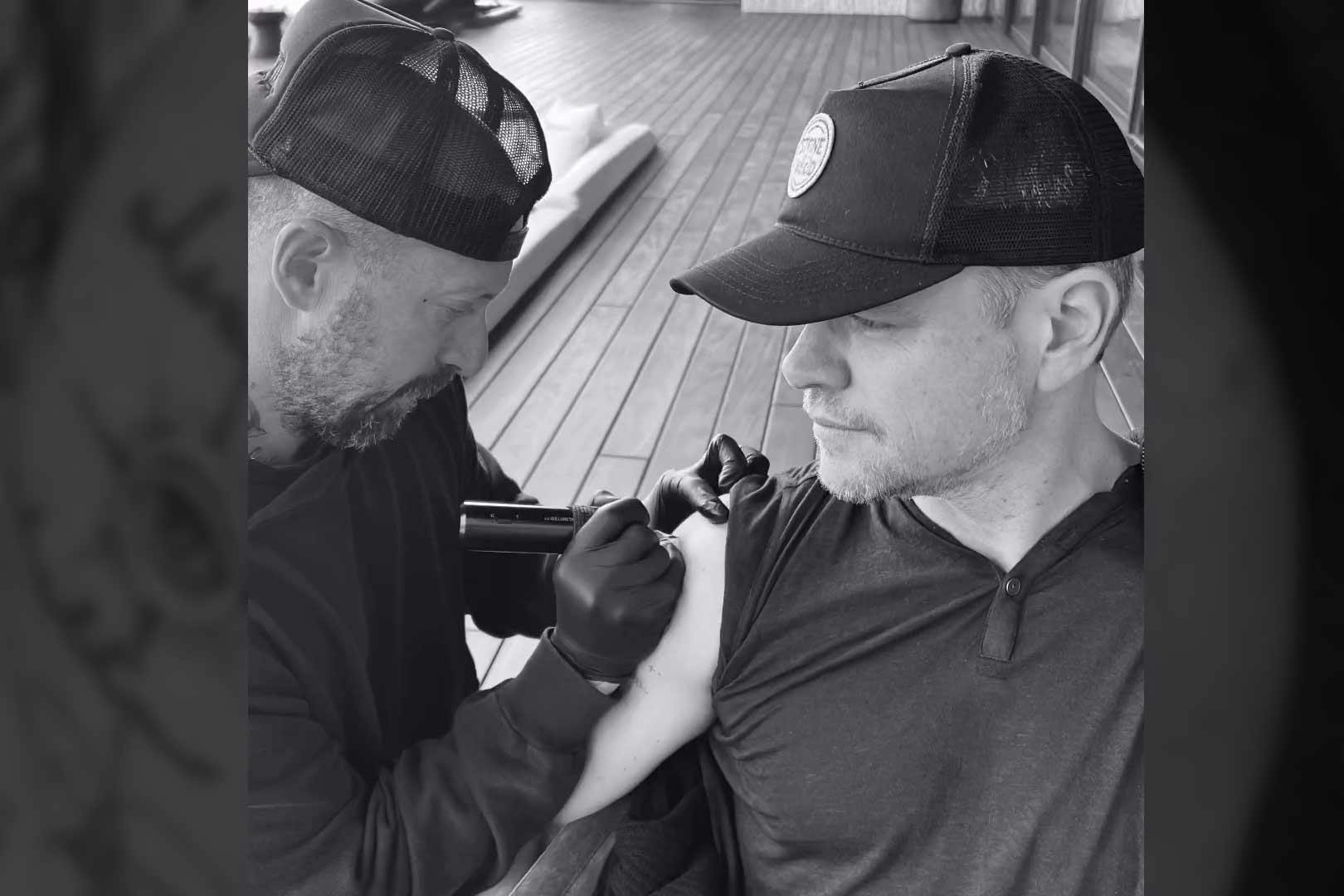 As previously mentioned, Matt got the word "nomad" inked to honor his father, Kent Telfer Damon, who passed away in 2017. The actor's father definitely had an affinity for the open water and wordplay since the name of his boat was his last name spelled backward.
Kent divorced Matt and his brother Kyle's mother when the actor was two years old. The kids went to live with their mom, so "nomad" may be more fitting than we even know.