Rebecca Black & Blue: 5 Smoking Hot Pictures Of The 'Friday' Singer With Blue Hair
Black and blue is usually a bad thing... but it works incredibly well for Rebecca Black!
January 05 2021, 1:38 am
By ScrollFiend Staff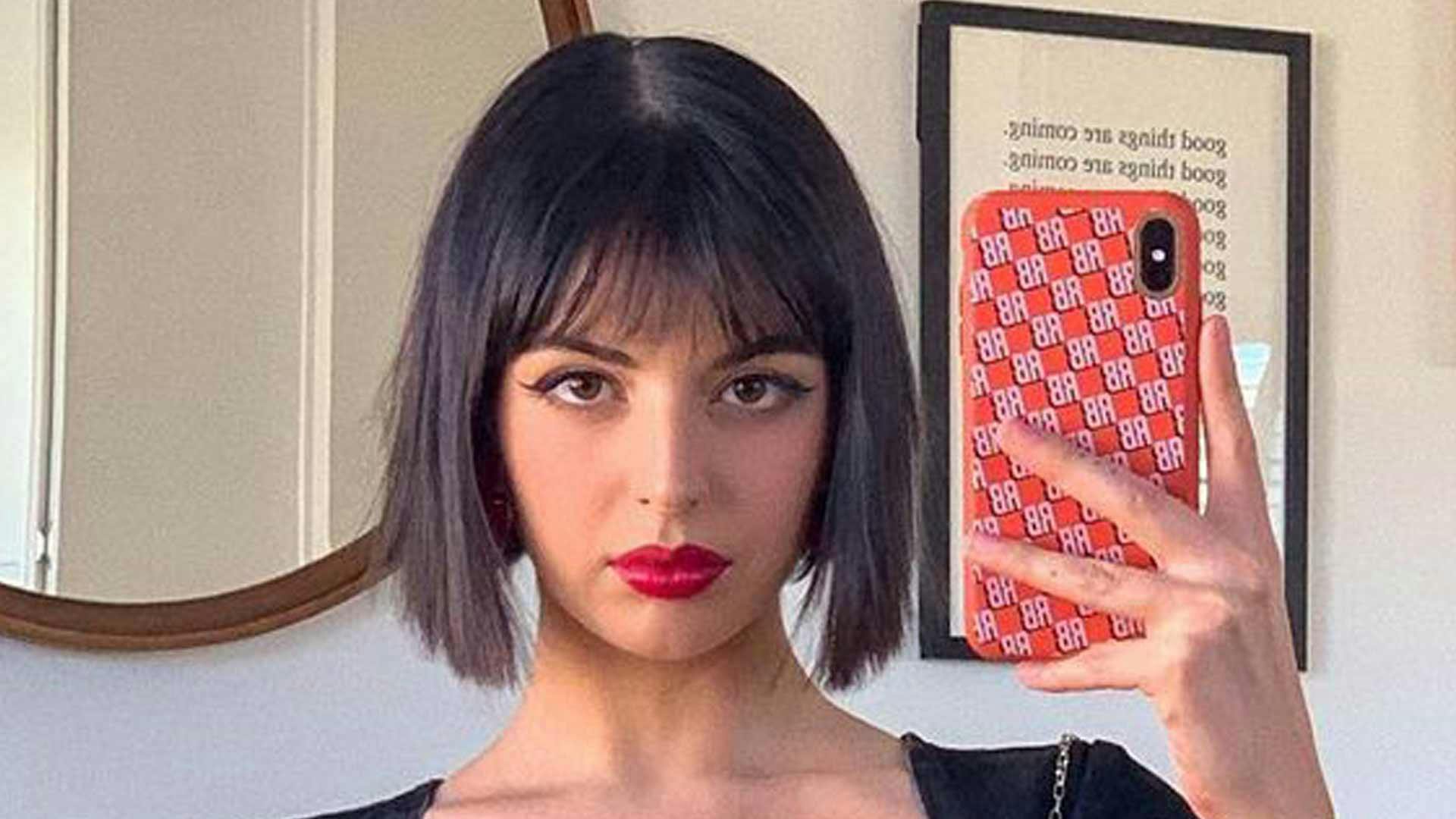 Black and blue is usually a bad thing... but it works incredibly well for Rebecca Black!
The "Friday" singer shared some spicy selfies on Monday. She was getting her influence on by modeling a sleek, blue two-piece outfit by Jaded London which just so happened to match her current blue hairstyle. Rebecca is famous for rocking her namesake color but seems to be loving the change and so are we. Here's a feature of five of her hottest blue-haired pics to chase your Monday blues away!
Scroll down to see the photos!
The Spicy Pic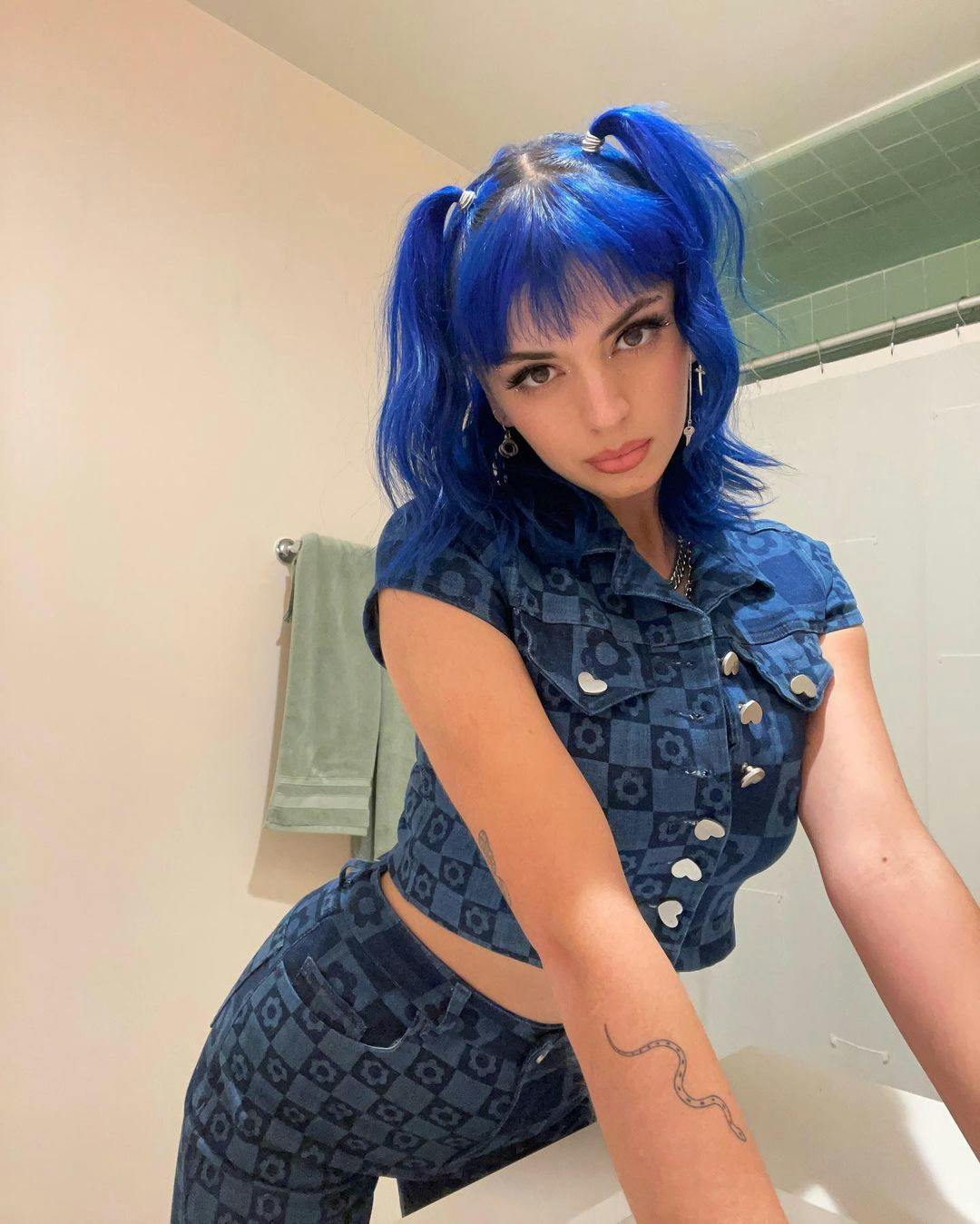 Black has clearly been working on her bedroom eyes! She hinted that her fans needed a little pick-me-up in the caption of her post... first Monday of the year can be long.
"add a little bit of ✨spice✨," she captioned her Monday blues pic.
Sometimes a cute pic and the perfect caption is all it takes to give one's followers a thrill. Rebecca's followers decided to throw out a few caption ideas of their own.
"Voted most likely to become a Powerpuff Girl," one funny fan commented, while another said, "SPICE UP YOUR LIFE."
Pleather Daddy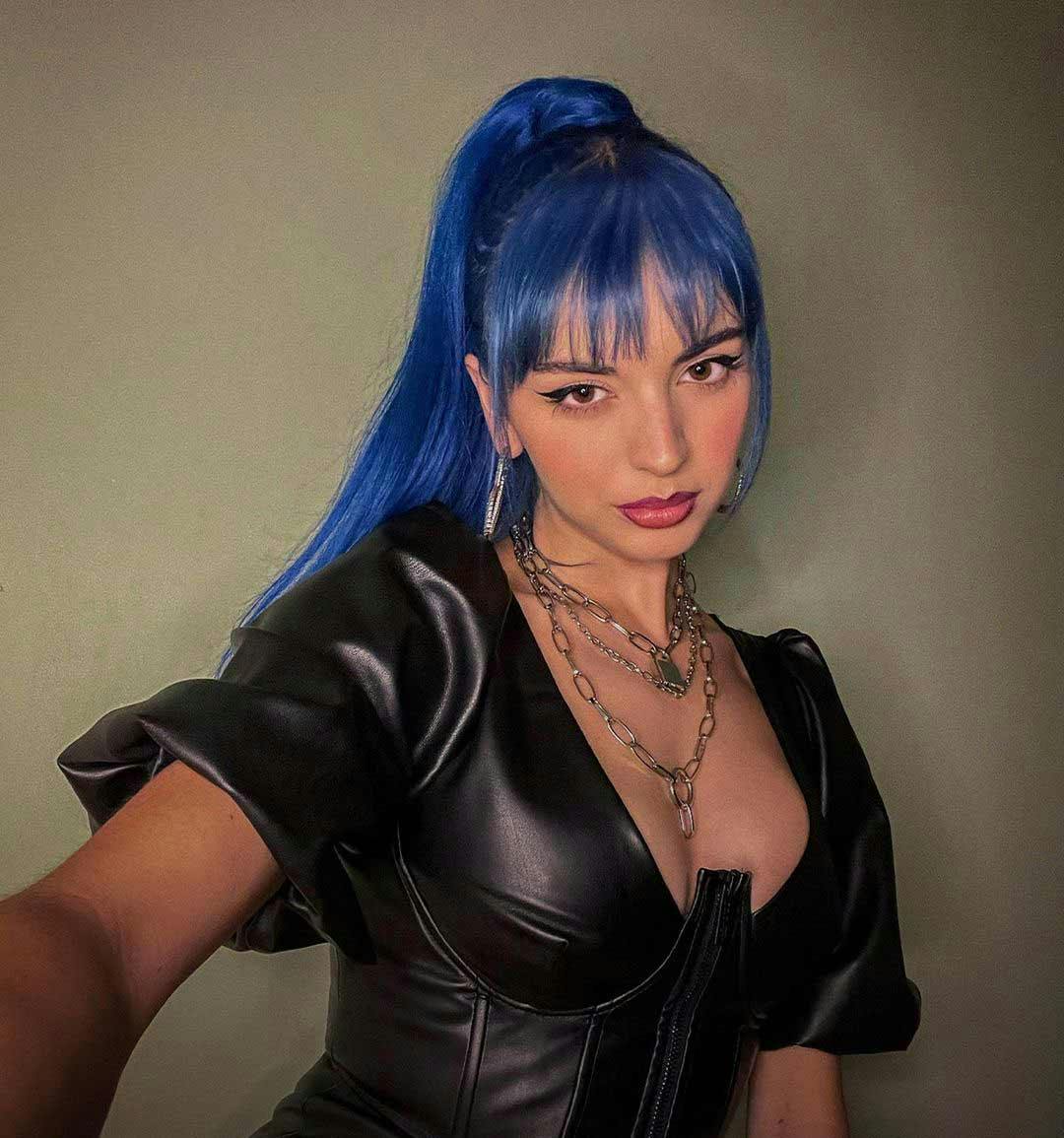 We love a lady in pleather and Rebecca obliged us with a photo of herself in a sleek top with a plunging neckline back in December. She was helping Netflix promote "The Prom" and shared a 'How it's going' post to generate some nostalgic feelings.
"How it started…how it's going.#ThePromNetflix is really taking me back to the glory days," she wrote at the time.
She shared a throwback picture of herself in a prom dress for the 'How it started' half of the popular social media game.
Power Gay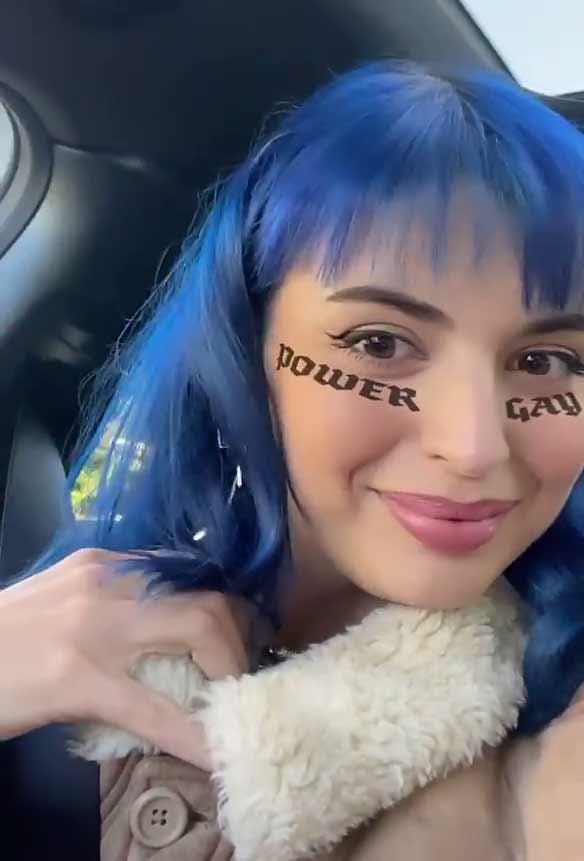 Everyone loves a good IG filter! Black experimented with a filter called "Which Gay" that places a faux tattoo on one's face and tries to determine one's personality profile. On her first attempt, the filter gave her the label of "Dumb Gay" but of course, she kept trying until she received an acceptable answer. She was satisfied when it labeled her as "Power Gay."
Rebecca publicly came out as queer on the "Dating Straight" podcast in April. "I made a conscious decision to not, like, 'come out,'" she told the hosts at the time. "People started asking and I stopped not responding. I'm still in the process, it feels like."
Braless Mellow Yellow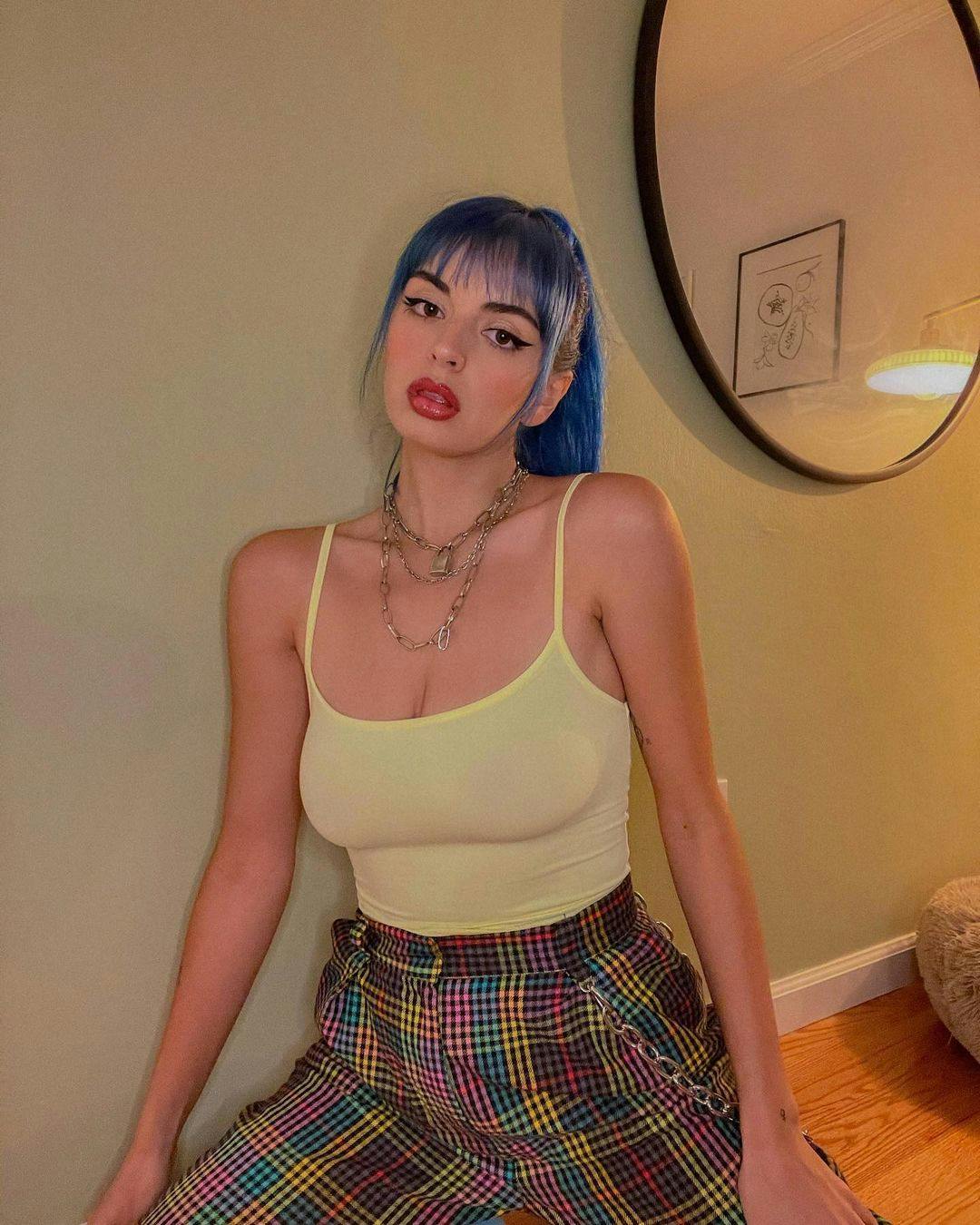 The singer proved that blue and yellow go really well together with a series of selfies on December 7. "hiiiiii 😌✨🥊," she jokingly captioned her post. Rebecca wore a yellow spaghetti strap top and paired it with a colorful pair of plaid pants. She accessorized with a lock necklace but it was her red lip that stole our hearts and threw away the key.
Danny Phantom Cosplay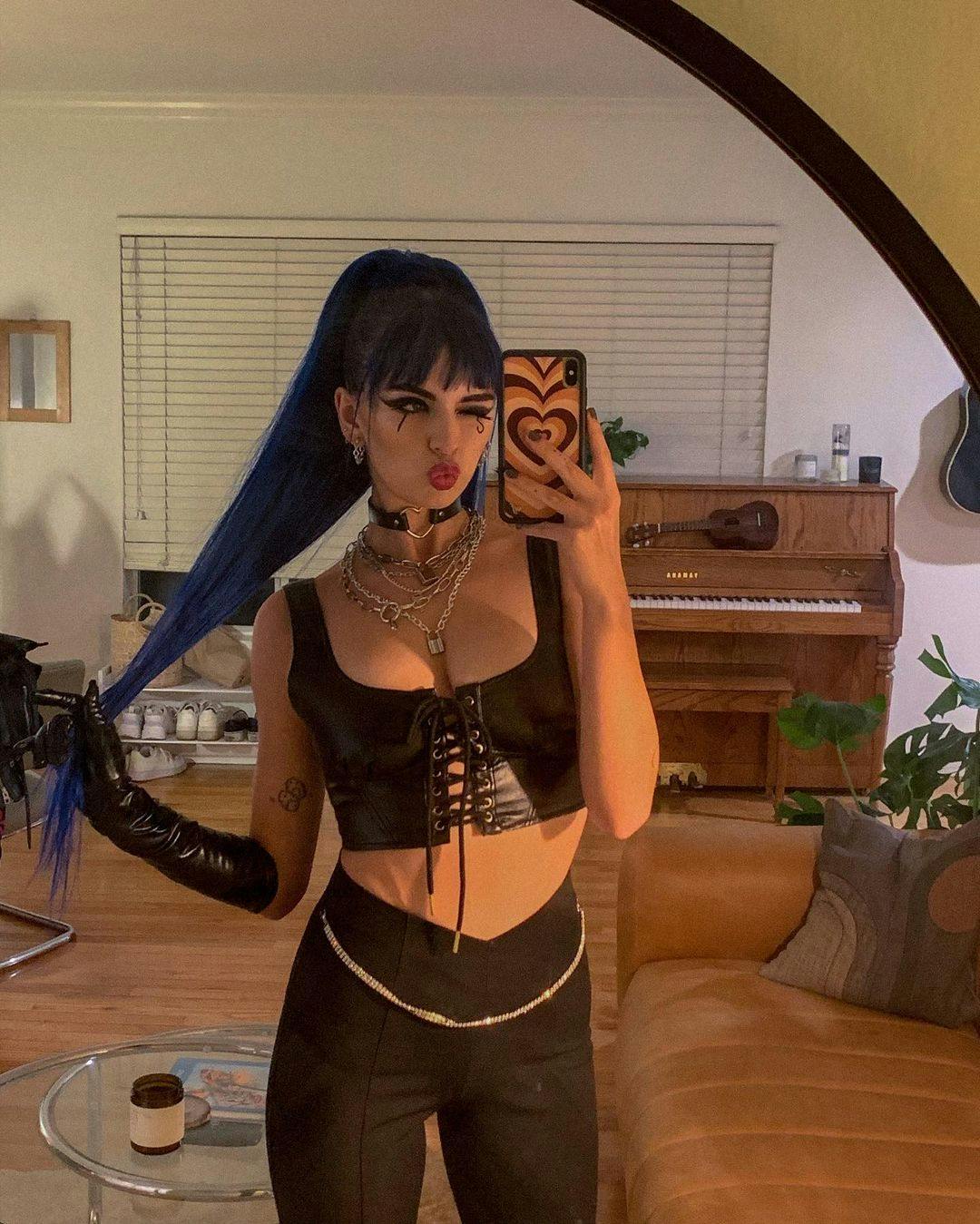 Christmas and New Year's are great but there is a reason that Halloween is the best holiday of them all! Last year (2020) Rebecca dressed up as the character, Ember McLain from the popular animated series. Ember is described as "a power-hungry musician ghost who hates authority." That kind of describes Black as well! Rebecca totally nailed the look!