Rebecca Black Served Up Killer Black Corset and Safety Pin Skirt For Dublin Dressing Room Snap
Rebecca Black celebrated her first show in Dublin with a smoking hot pic from her dressing room! She seems to have been preparing for this moment her whole life!
February 06 2023, 11:52 pm
By ScrollFiend Staff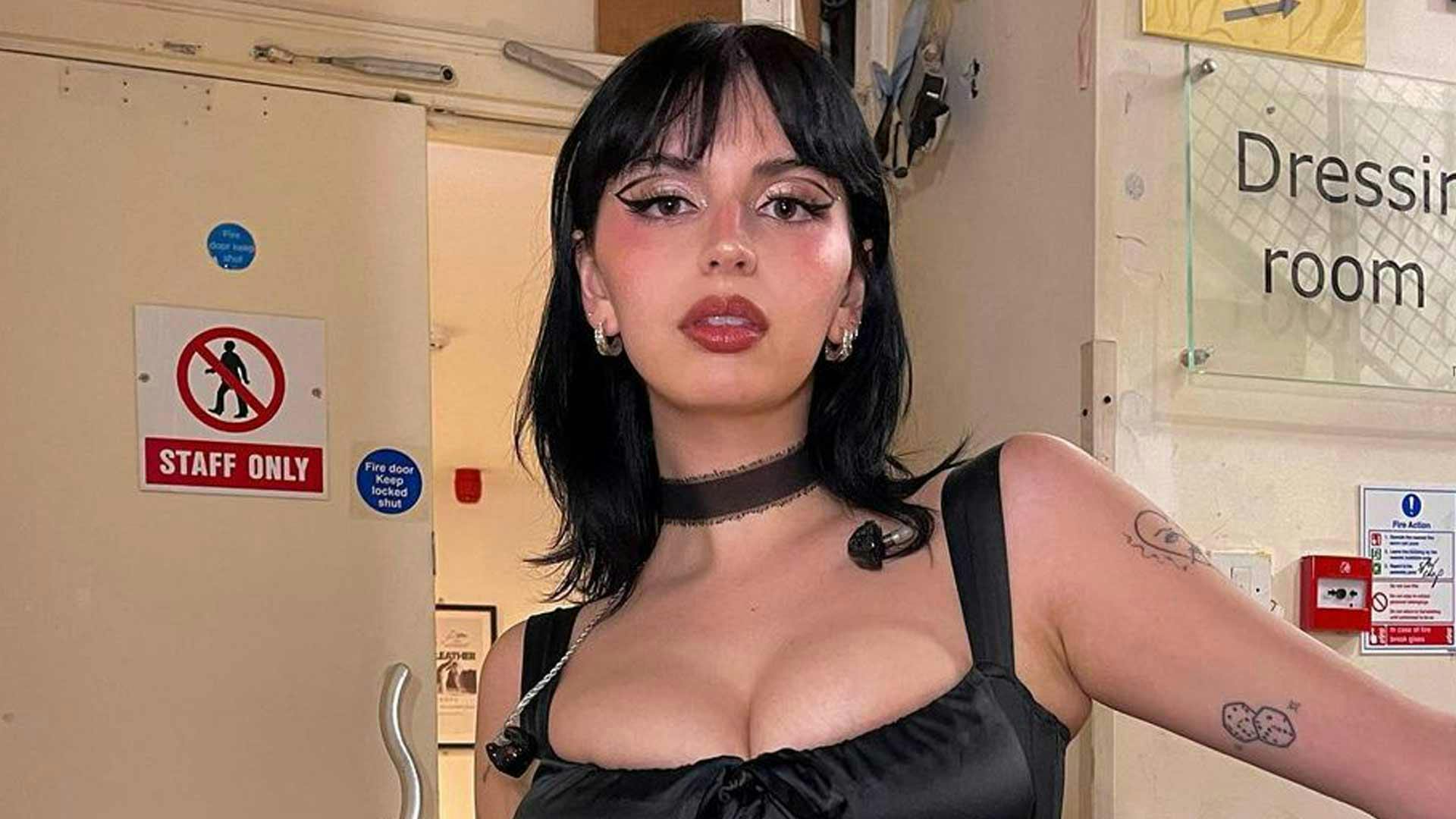 Rebecca Black's debut album is appropriately called 'Let Her Burn,' and she just lit her fan's timelines on fire with a smoking hot pic from the dressing room of the first show of her new tour!
The 'Sick To My Stomach' singer wore a form-fitting and revealing corset-style black top by Miaou and a punk rock-inspired pink, blue, and black striped skirt by Chopova Lowena. The colorful hues of the skirt were connected to the star's leather belt with multiple oversized safety pins... don't forget about her bedazzled heart-shaped belt buckle! 
"NIGHT 1 ❤️‍🔥 DUBLIN," Rebecca wrote alongside her thrilling snaps.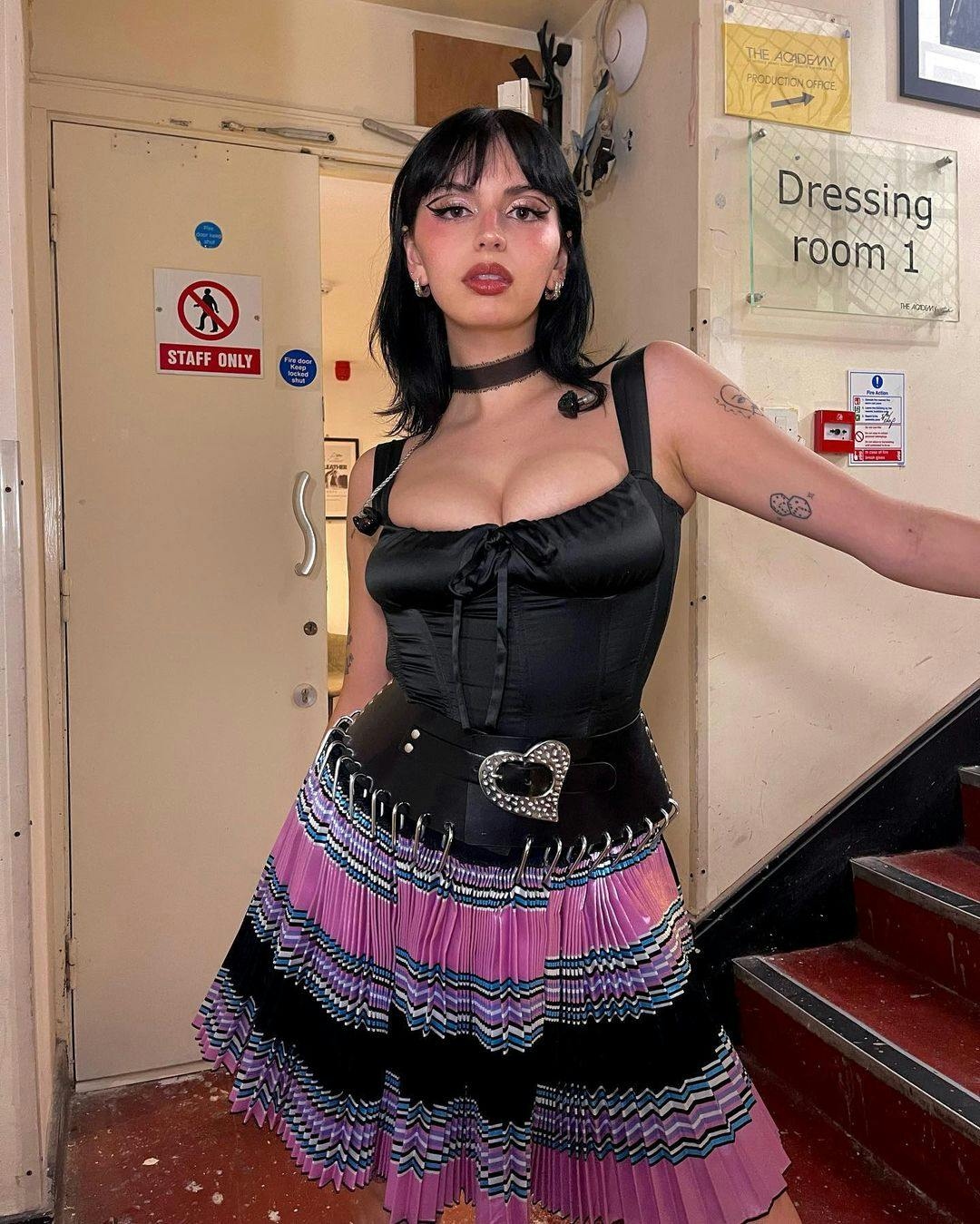 SIDE NOTE: Dua Lipa rocked the same skirt by the popular London-based brand in June of last year.
Many of Black's die-hard UK fans weighed in on her look and her performance. "Guys if you have tickets for this tour be PREPARED - the performance is SO GOOD," one wrote, while another said, "u looked so cool n sang so well thank u for an amazing night."
Some fans even took the time to applaud Black's outfit for holding on for dear life.
"Also a moment for the trust you have in your top for playing a stellar role in keeping everything together 😅👏🏻," one wrote.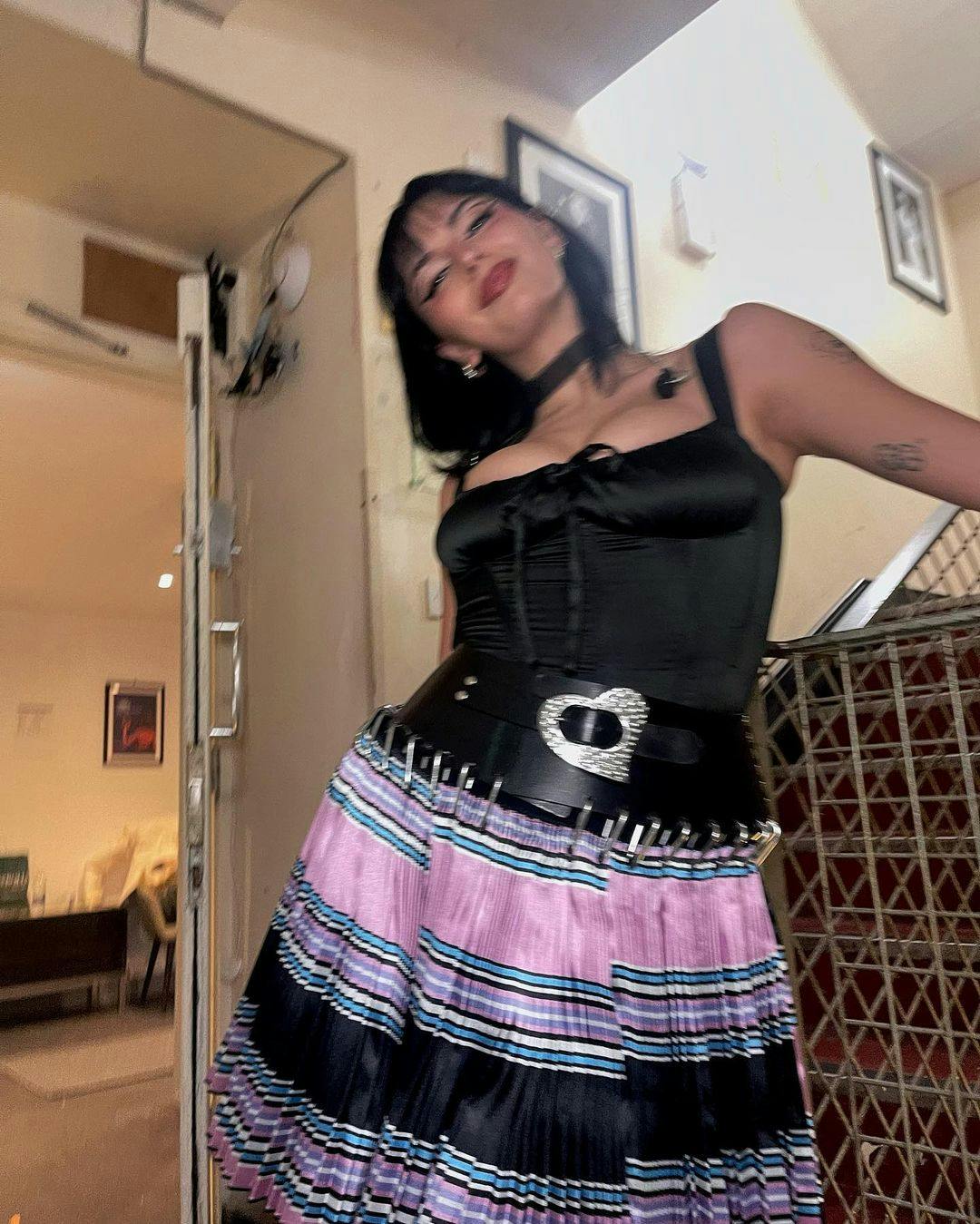 Rebecca has been teasing her fans for months (we are not talking about her sultry pics), but the time has finally come for Ms. Black's new music and, equally as exciting, her new tour! Rebecca obvi enjoyed kicking off her tour's Ireland/UK leg but is still hyping up fans for the North American leg in May.
Two weeks ago, Rebecca proudly shared a clip of her in the dance studio working on her choreography and noted that she is giving everything she's got to ensure her fans have a great time at her shows. "bringing sick to life was a whole new level of pushing myself. i better see y'all at the shows doing this choreo w me," she wrote alongside the fun vid!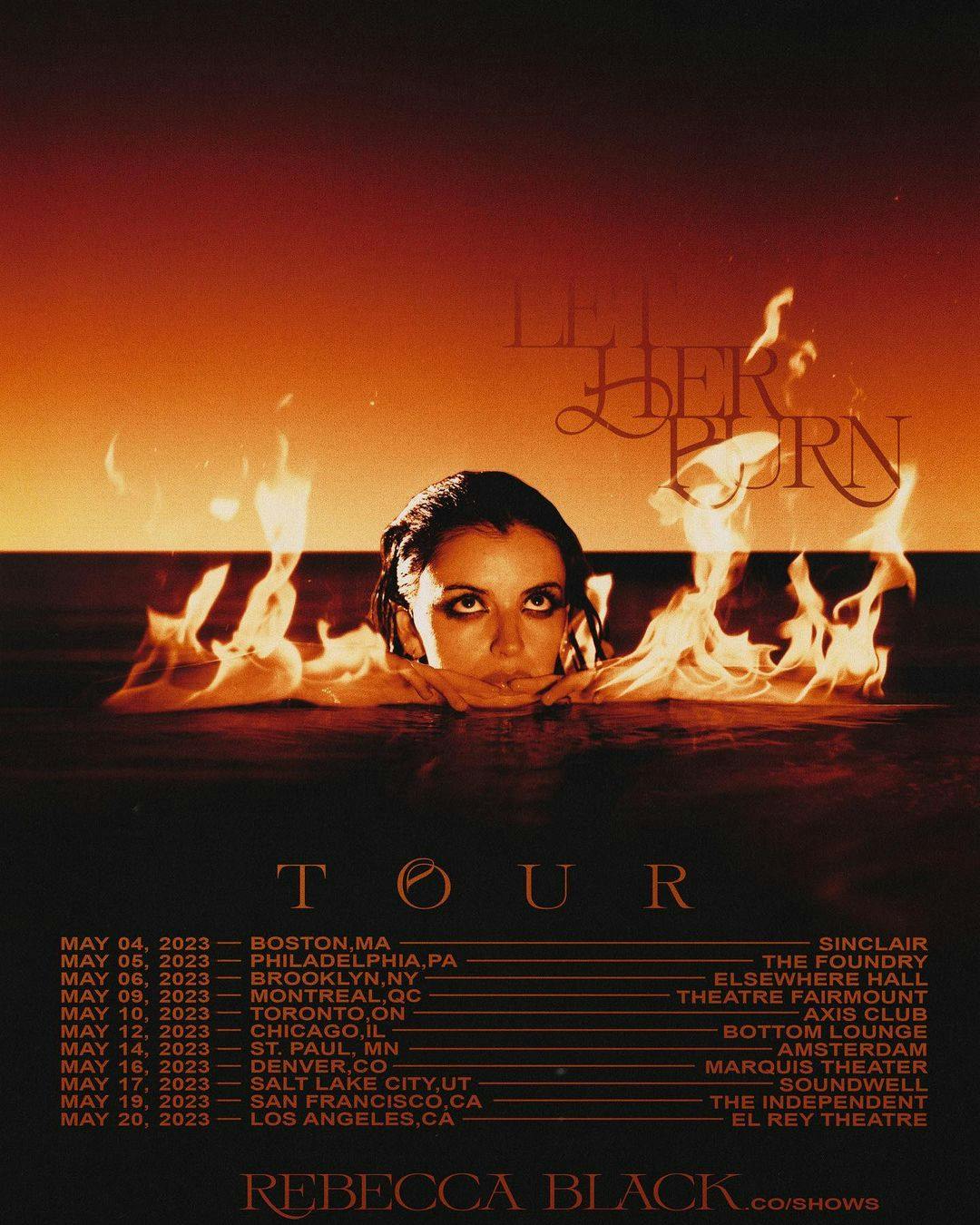 It is also lovely to see that she chose her namesake color for her long locks for her shows... she's been known to get wild with hair dye! She does look good with blue hair, though!
We are happy to report that we are completely stoked for the singer who has come a long way since releasing "Friday" on YouTube so long ago on March 11, 2011... never forget!