Rihanna Performed Super Bowl Halftime Show While Secretly Pregnant
Rihanna performed the Super Bowl Halftime Show while secretly pregnant!!! Her rep confirmed the news shortly after her performance!
February 13 2023, 3:10 am
By ScrollFiend Staff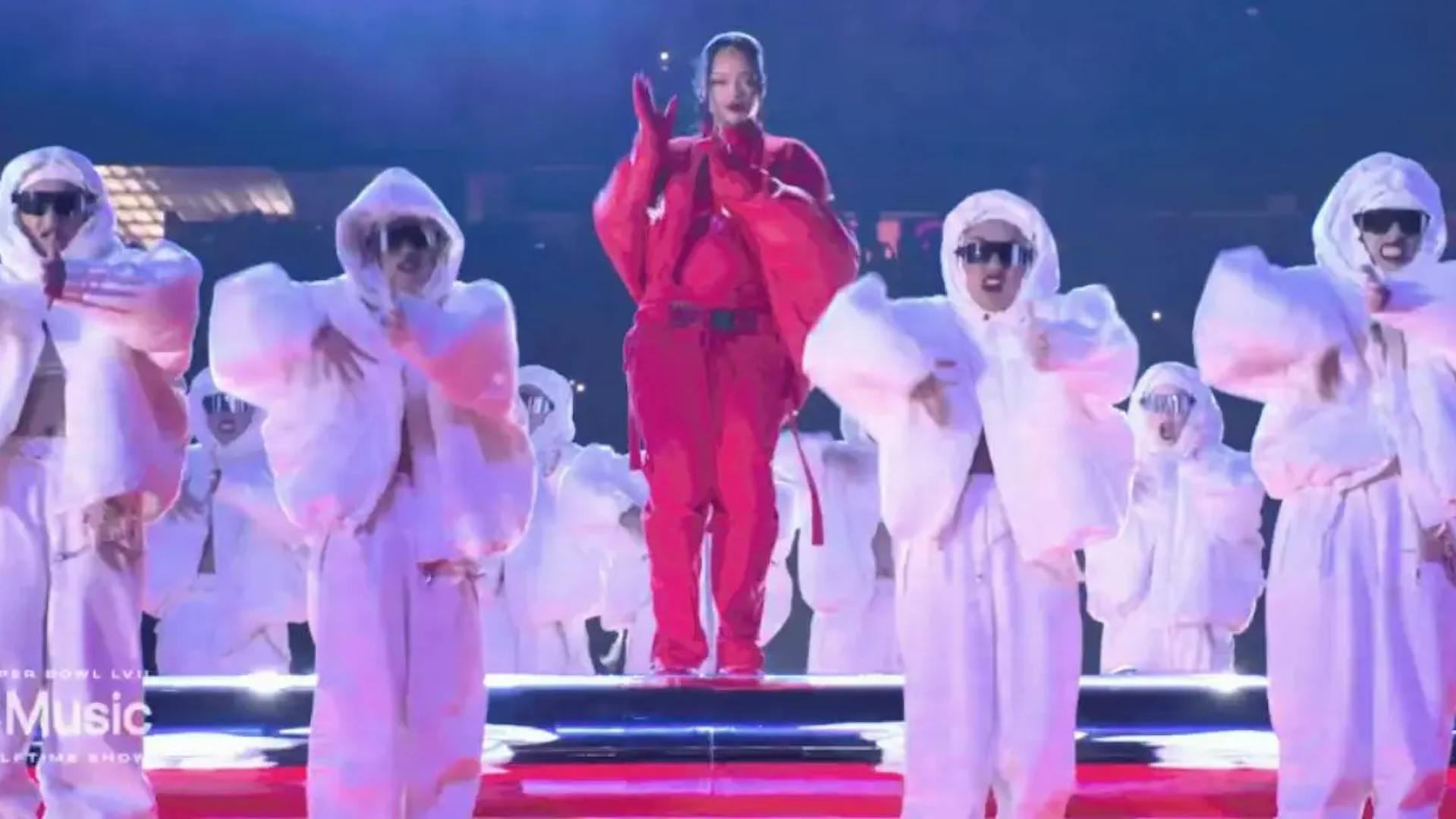 Rihanna pulled one over on the millions of fans that watched the Super Bowl Halftime Show!
The 'Umbrella' singer set the internet ablaze when she took the following stage at the halftime show of the big game. She didn't move that much while performing all of her hits and left most of the complex choreography to her backup dancers. That obviously piqued the interest of her adoring fans, and they quickly thought up reasons for the sultry star's look and performance.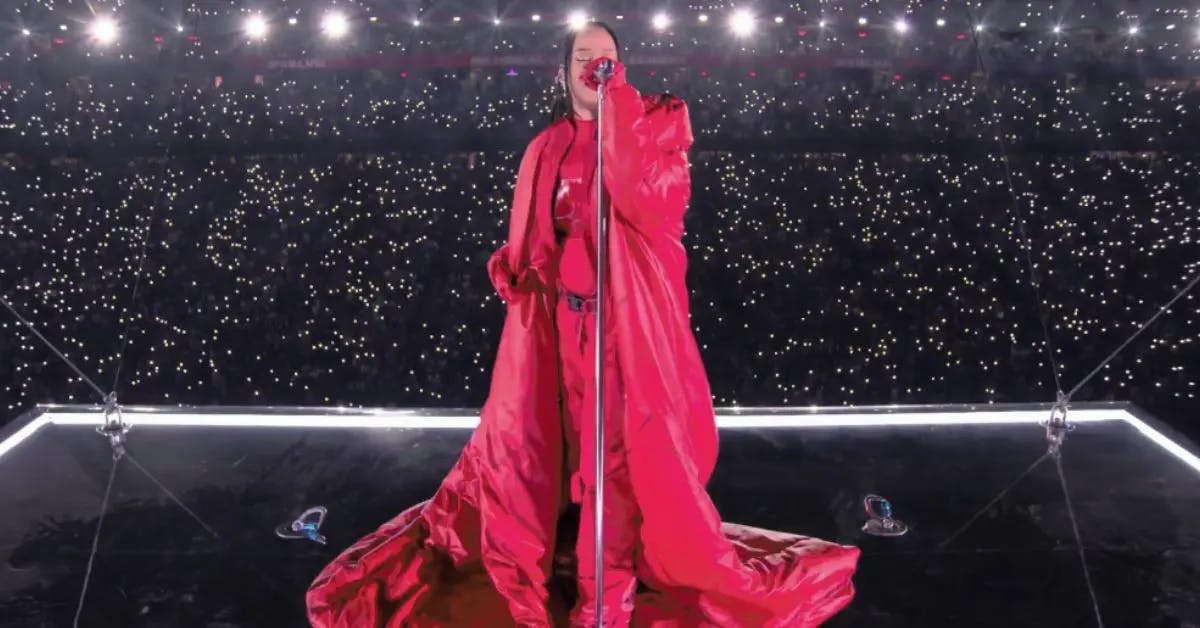 "Yo!!! Rihanna pregnant again?!!!" one fan tweeted.
You can't really keep the cat in the bag after that performance! Shortly after her performance, the singer's rep confirmed that Rihanna is indeed expecting her second child with A$AP Rocky to the Hollywood Reporter!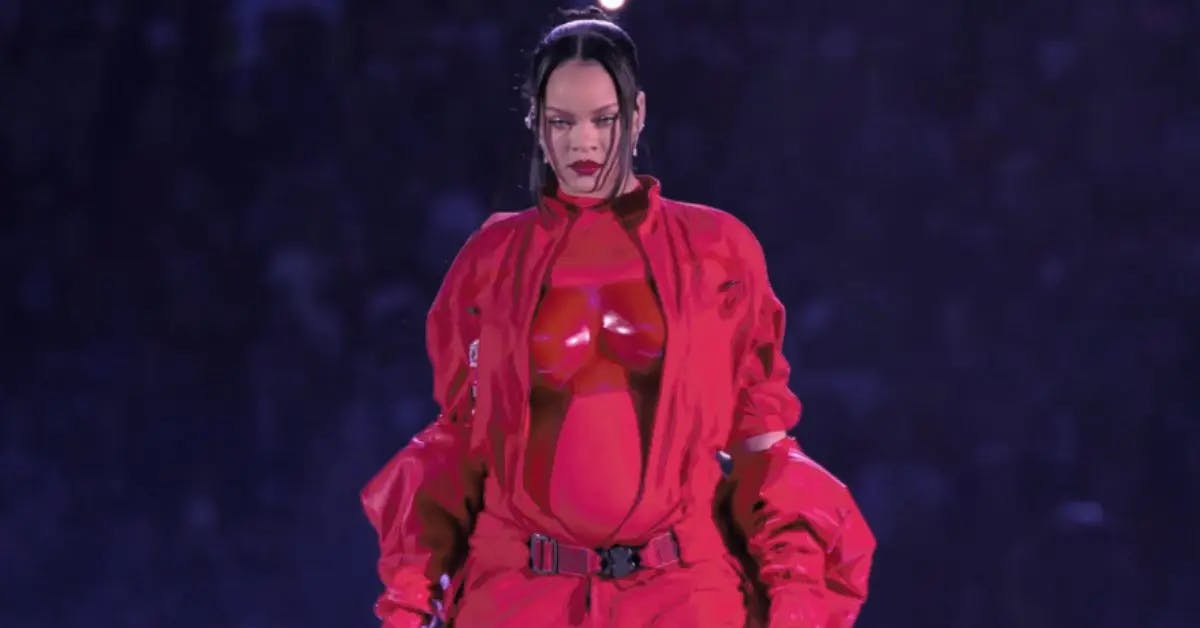 RiRi and A$AP welcomed their first child 9-months ago and the Super Bowl performance was her first big-time show since the birth of their son. However, the audience was shocked that Rihanna's performance put the pregnancy question in the minds of the public let alone being confirmed immediately after the show ended.
Rihanna gave birth to her first child, a son, in May 2022. The birth was kept private, but it is extremely hard to keep these kinds of things out of the public eye.
Since the birth of her son, Rihanna has been very private about her personal life and has not revealed many details about her child. However, she has been seen in a few photos holding her son and has been enjoying motherhood.
Overall, it appears that Rihanna is focused on being a good mother and taking care of her son, while continuing to pursue her successful career as a singer, actress, and entrepreneur.