Orlando Bloom Seemingly Does Damage Control With Sweet Snap After Saying Katy Perry Relationship Can Be 'Really Challenging'
Will Orlando Bloom's sweet social media tribute soften his recent comments about his and Katy Perry's union?
February 21 2023, 11:09 pm
By ScrollFiend Staff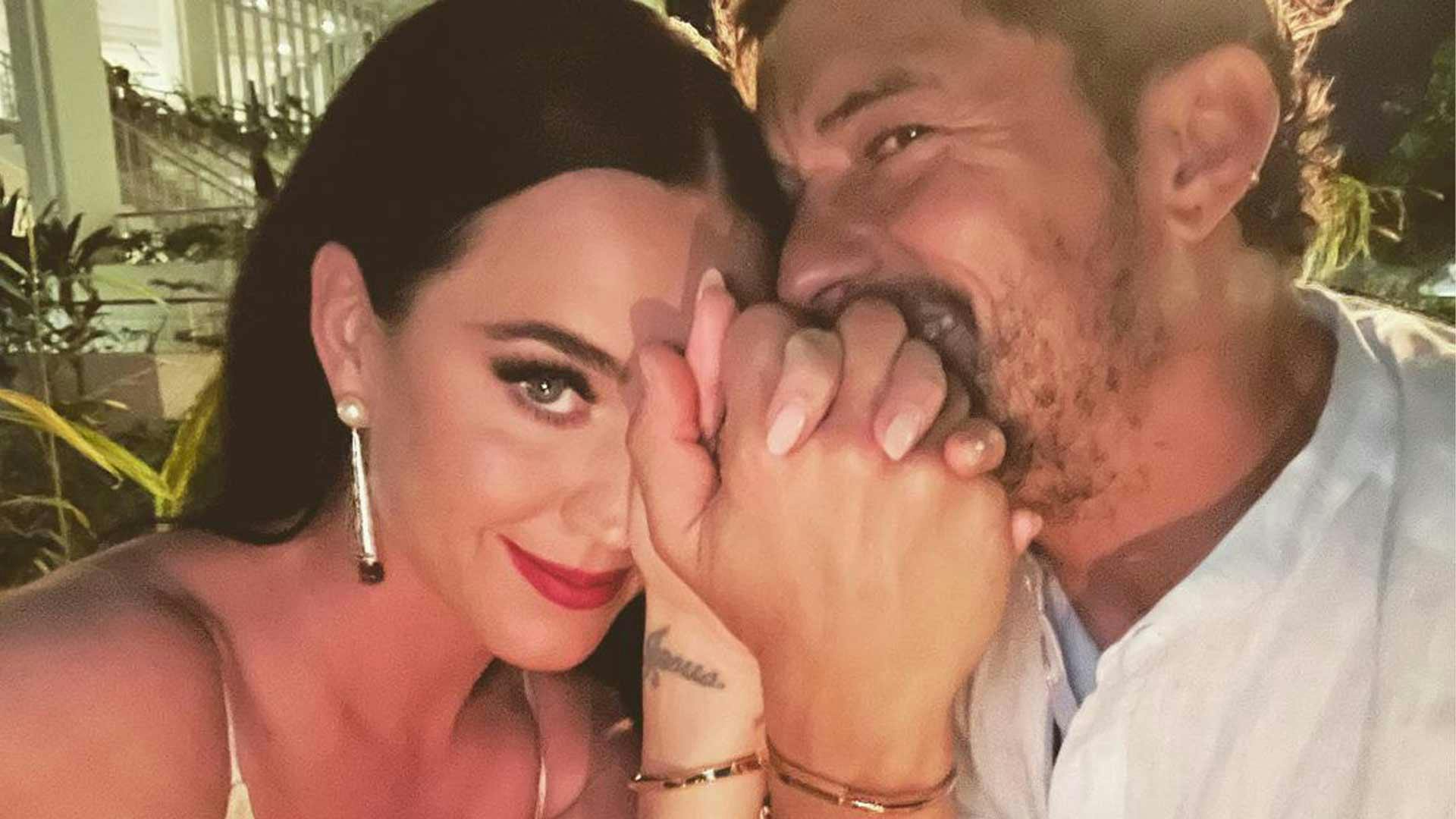 What better way to seemingly say you are sorry than by the sweet gesture of sharing a lovey-dovey pic on social media?! Orlando Bloom must think it is the best way because he did just that after potentially ruffling his "baby mama and life partner," Katy Perry's feathers.
The "Carnival Row" actor posted a photo of himself and the pop star sharing a loving moment at a dinner table while holding hands and touching heads (how romantic!) on Tuesday, February 21. It is fascinating timing considering Orlando recently got super candid; some may even say too candid about what it is like being with Katy. He confessed that the union could be "really challenging" sometimes, but he seems to be smoothing the situation.
The Sweet Post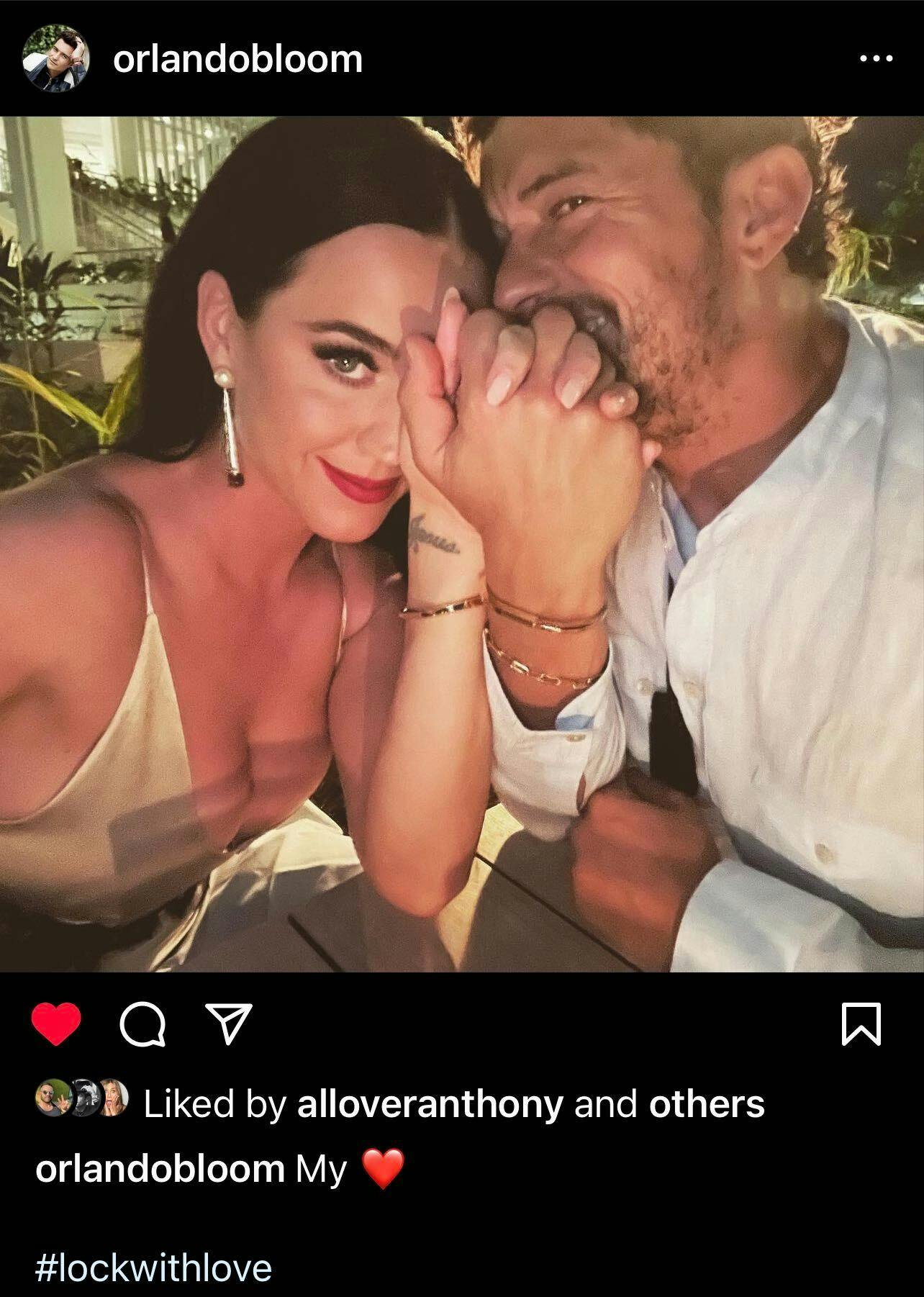 Katy and Orlando both looked amazing and really happy in the cool pic.
"My ❤️
#lockwithlove," the actor simply wrote alongside the photo.
The comments section of his post was instantly filled with phrases from fans like "my parents" and "adopt me," and even a few of their famous friends weighed in. The post also indicated that Bloom bought Perry a very special bracelet from Tiffany's. Coincidence that the popular jewelry company was tagged? We'll let you decide.
Union Can Be 'Really Challenging'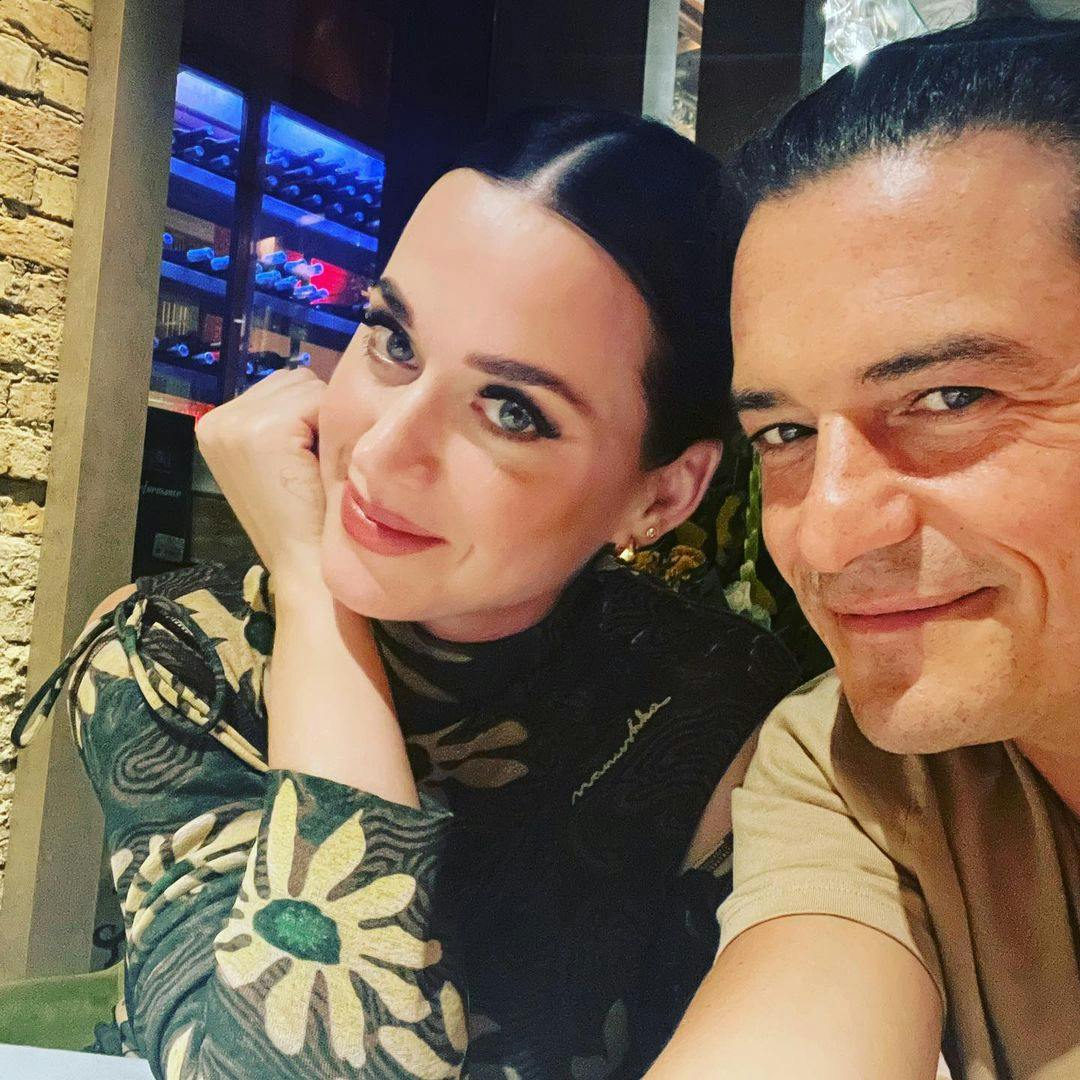 As previously mentioned, Bloom opened up about his relationship with the superstar in a candid interview with Flaunt Magazine. He admitted that long distance from their rigorous work schedules and the fact that their industries are very different.
"We're in two very different pools," he told the publication. "Her pool is not a pool that I necessarily understand, and I think my pool is not a pool that she necessarily understands."
"Sometimes things are really, really, really, challenging. I won't lie," Orlando concluded, but not before making it clear that their relationship is pretty good. "I think we're both aware of how blessed we are to have uniquely connected in the way that we did at the time that we did, and there's definitely never a dull moment."
The famous pair first got together in 2016 after meeting at the Golden Globes before taking a short break in 2017. They ended up getting engaged on Valentine's Day in 2019 before welcoming their daughter, Daisy Dove, on August 26, 2020.