JLo Nearly Bares It All In White Bottoms For National Stress Awareness Month, Earns Mixed Reviews From Fans, 'This Pic Has Made My Stress Worse'
JLo's brand treated her fans to some stress-relieving tips and a nearly perfect pic that some fans think sets an unobtainable standard.
April 06 2023, 3:26 pm
By ScrollFiend Staff
Jennifer Lopez, 53, bares her... soul to help her fans feel less stressed, but not everyone receives the message the same way!
The 'Shotgun Wedding' star promoted her beauty brand by posing without a shirt while only wearing tiny white bottoms on Thursday. The ageless beauty was lying on her toned stomach as she shot a sultry gaze at the camera. Her long, brunette hair draped down across her muscular back, and her famous fit physique was on full display.
The star's beauty brand posted the photo on social media to raise awareness for National Stress Awareness Month by revealing five things the multitalented icon does to keep her stress levels down. JLo dedicates time to boosting her mental health and overall well-being by focusing on a "daily skincare routine," "exercising," "spending time with loved ones," "feeding the body fuel," and "being creative."
Lopez's list seems pretty beneficial and non-controversial, but the near-perfection of the pic rubbed some fans the wrong way.
"Seeing this pic has made my stress worse knowing I can't look like this," one disgruntled fan wrote, while another said, "It is all natural ? 🤔"
"How can.we look at a 53 year old icon like this...so lit...and now be stressed....wondering if we can ever look so darn good😍," another echoed.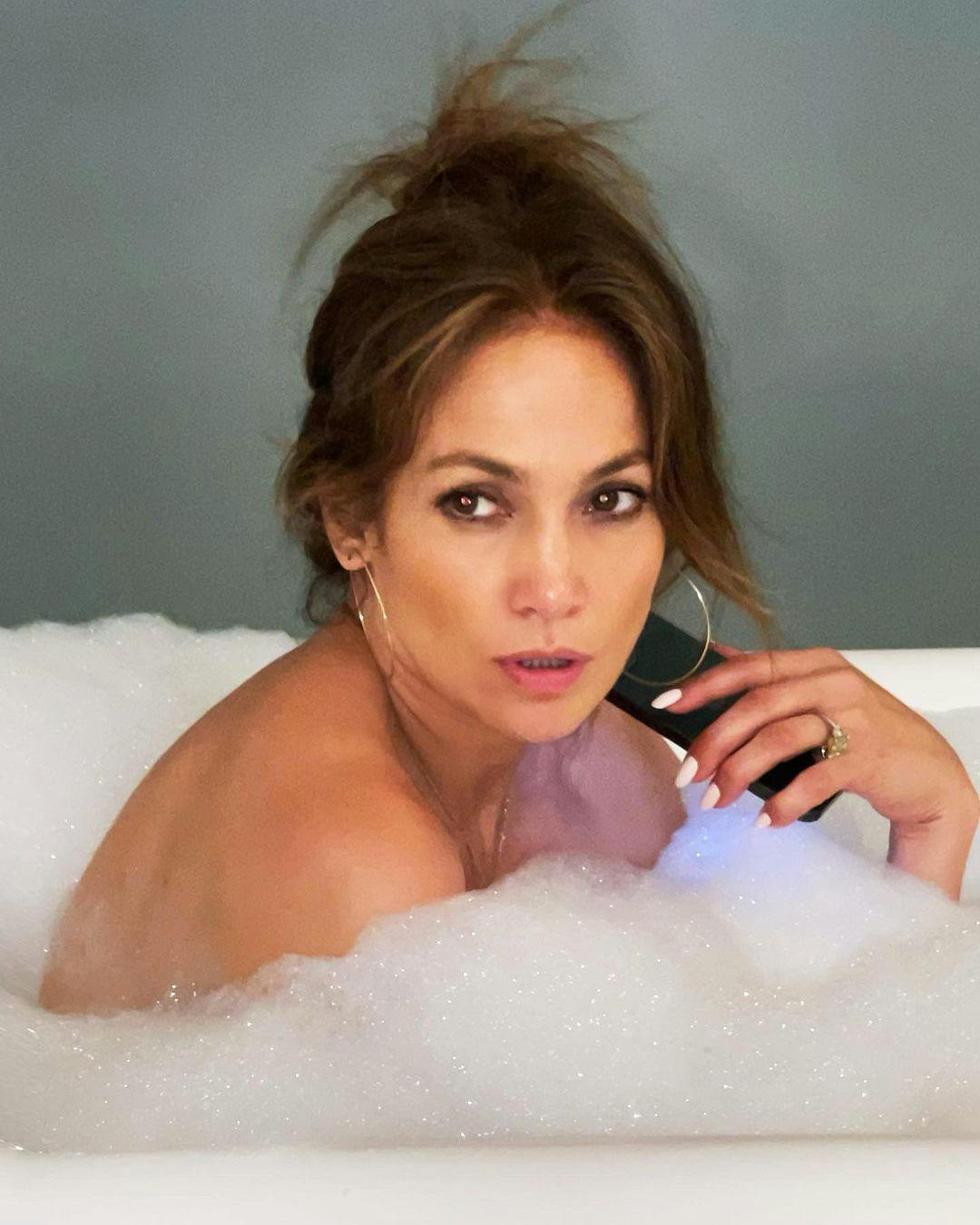 Of course, the comments section was also filled with favorable comments that thanked JLo and the brand for the wellness advice.
"Self care is very important. Thank you for the reminder," one happy follower commented. Another simply said, "Same Jlo❤️," referring to the anti-stress techniques.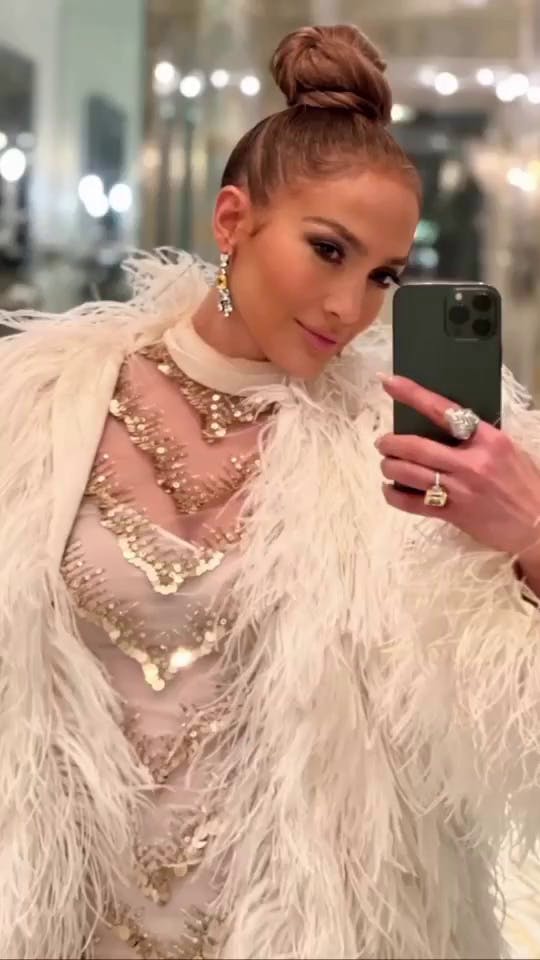 Jennifer and her brands seem to be all about spreading positivity on social media recently. Later in the day, she showed love to her hunky hubby Ben Affleck by promoting his latest film on her massive platform. JLo shared the trailer for 'Air Movie,' the Affleck-directed story of how Nike and Michael Jordan connected to change the fashion and shoe world forever.
"Out in theaters today!! Don't miss it… trust me you will love!!!
#JustSeeIt @AirMovie #BenAffleck #MattDamon @ViolaDavis @ChrisTucker #ChrisMessina @marlonwayans," she lovingly wrote alongside the trailer.